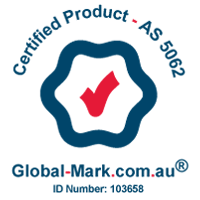 AS 5062:2016 – Fire Protection for Mobile and Transportable Equipment 
Australian Standard 5062:2016 is designed to document and formalize 'good practice' in reducing the incidence and severity of fires and provide a consistent approach to fire risk reduction in order to safeguard life, property and the environment against fire associated with mobile and transportable equipment.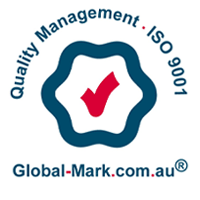 ISO 9001 Quality Management System
ISO 9001 is recognised worlwide. It belongs to the ISO 9000 family of quality management system standards (along with ISO 9004). It helps us meet our customer's expectations and needs through our tight monitoring, continuous review and focus on improvement and on quality across all operations.
Rise Certification – P-mark
Dafo sytem carries the Rise P-mark certification, issued in accordance with SPCR 183 – rules regarding fire suppression systems in engine compartments of buses and coaches. Rise certification schemes are based on national or international standards, assuring that the Dafo System meets the hghest quality principles.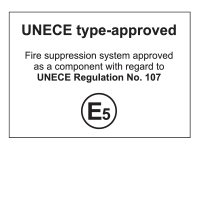 UNCE type-approved
Dafo sytems are approved under UNECE Regulation No. 107 and meet or exceed all requirements of this regulation.